President – Hon. Martha Anderson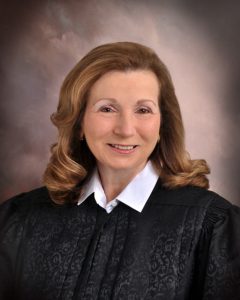 The Hon. Martha D. Anderson was born in Onna, Italy and immigrated to the United States as a small child. A first-generation Italian American, Judge Anderson graduated with a Bachelor of Arts degree with distinction from Wayne State University and earned her Juris Doctorate from University of Detroit Law School. In 1979, Judge Anderson began her decades of public service as an Oakland County Circuit Court Friend of the Court Referee, serving in this capacity for 23 years. In 2002, she was elected to the Oakland County Circuit Court bench, and subsequently re-elected in 2008 and 2014, presiding on both the Family and Civil/Criminal Divisions. Judge Anderson has served and continues to serve the state and local legal community on numerous committees, boards and executive boards, including receiving appointments by Michigan's Governor to various task forces and legislative committees. She is an active member of the State Bar of Michigan, Oakland County Bar Association, Italian American Bar Association, American Inns of Court – OCBA Chapter, and Michigan Judges Association, and has been recognized by various organizations for her distinguished public service, scholarly contributions and judicial excellence.
President Elect – Hon. Christopher Yates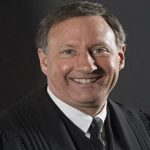 Hon. Christopher P. Yates was appointed to the Kent County Circuit Court in 2008, and has served in both the Criminal/Civil Division and the Family Division. He was assigned to run the court's specialized business docket in 2012. Prior to his judgeship, he served as a law clerk to Chief Judge James P. Churchill of the U.S. District Court for the Eastern District of Michigan and to Hon. Ralph B. Guy, Jr., of the U.S. Court of Appeals for the Sixth Circuit. Judge Yates also has worked as a federal prosecutor in Detroit, as an attorney-advisor in the Office of Legal Counsel at the U.S. Department of Justice in Washington, DC, as chief federal public defender for the Western District of Michigan, and as a partner in two private law firms.                               
Vice President – Hon. Michelle Rick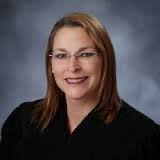 The Honorable Michelle Rick was appointed to the bench in 2007. Prior to that, Judge Rick
worked briefly in private practice before becoming a public employee. Her public service career
began when she became an assistant prosecutor in Livingston County, followed by service to
the State of Michigan as an assistant attorney general and then as deputy legal counsel to
Governor Granholm.
Judge Rick is Chief Judge Pro Tem of the 29 th Circuit Court, which includes Clinton and Gratiot
Counties. Judge Rick hears family, criminal, and civil cases. Judge Rick is a graduate of Michigan
State University and the University of Detroit School of Law, cum laude. She is a member of the
UDM Law Justice Frank Murphy Honor Society. Judge Rick is a former District Director for the
National Association of Women Judges, and current Michigan Chair for NAWJ. Judge Rick is an
Officer of the Michigan Judges Association, where she serves as Treasurer. She previously co-
chaired MJA's Outreach and Conference Planning Committee. In 2015, Judge Rick was
appointed by Governor Snyder to the Human Trafficking Commission. In 2015, the Women
Lawyers Association of Mid-Michigan awarded Judge Rick the Carolyn A. Stell Award. Judge
Rick is an active member of the Clinton County Community Corrections Board. Judge Rick is an
emeritus Board Member for SafeCenter. Judge Rick is a member of the Michigan Bar
Association Limited Scope Representation work group, and she serves as an advisor to the State
Bar Affordable Legal Services committee. Judge Rick is active with several other state bar
committees that work to promote diversity and inclusion in the legal profession. Judge Rick is a
member of the State Bar of Michigan Judicial Council, and a former member of the Limited
English Proficiency Steering Committee.
Judge Rick teaches Access to Justice at Detroit Mercy Law School. Judge Rick has previously
served as an adjunct law professor at MSU Law and Cooley Law Schools. Judge Rick is a
frequent guest speaker and lecturer at various statewide and local law-related events. In
January 2019, the Michigan Supreme Court recognized Judge Rick as a judge who gives back
and makes a difference.  Judge Rick is a Michigan State Bar Foundation Fellow and an American Bar Foundation
Fellow. Judge Rick is married to her college sweetheart, Matthew, and they have 4 children.
Secretary – Hon. Kathleen Feeney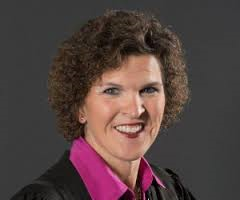 Treasurer – Hon. Charles LaSata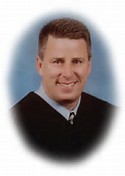 Judge Charles LaSata is a life-long resident of Berrien County. He received his Bachelor's degree from Kalamazoo College in Kalamazoo, Michigan and his Juris Doctor degree from The Catholic University of America in Washington D.C.
Judge LaSata was elected to the Circuit Court Bench in 2004. He currently serves in the Criminal Division of the Berrien County Trial Court. He is a former partner / shareholder in LaSata Law Office in Niles, and Bittner, Hyrns, LaSata, Reimland & Daly P.C. of Saint Joseph.
Prior to his judicial election, he served Berrien County in a number of roles. Judge LaSata was the Michigan State Representative for the 79th District in northern Berrien County for six years 1999 to 2004. While in the state legislature he served as vice-chair of the House Appropriations Committee, chair of the Corrections Subcommittee, vice-chair of the Judiciary Committee, and chair of the bi-partisan lawyer's caucus.
He also represented the state of Michigan on several boards; served on the Civil Justice Task Force with the National Conference of State Legislators, and the Civil Justice Task Force for the American Legislative Exchange Council. Judge LaSata also served as a Saint Joseph City Commissioner for four years and Mayor of the City of Saint Joseph for four years prior to entering the legislature.